FIX
OUT
FIRMLY MOUNTED
AND PROTECTED FROM
VANDALISM AND STORM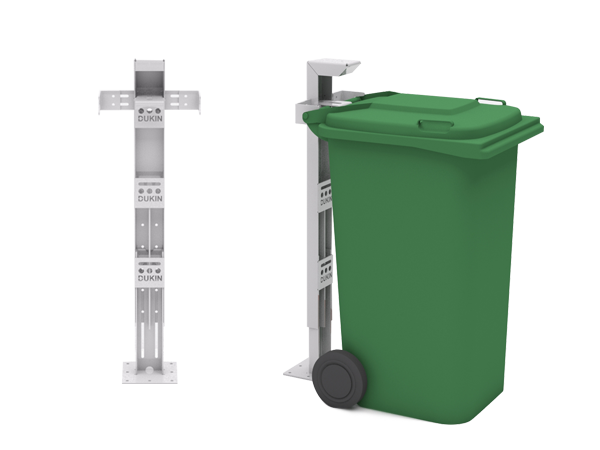 ADVANTAGES

SAFELY LOCKED
The container cannot be moved without keys.

WEATHER RESISTANT
Hot-dip galvanisation prevents the corrosion of the column.

FLEXIBILITY
Suitable for different container sizes and models.
ADVANTAGES OF WORKING WITH US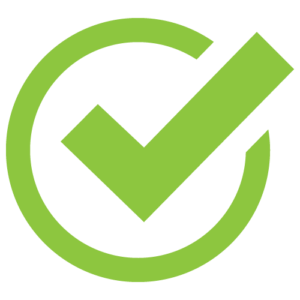 MAINTAINING A HIGH STANDARD
We make sure that every product meets high-quality standards.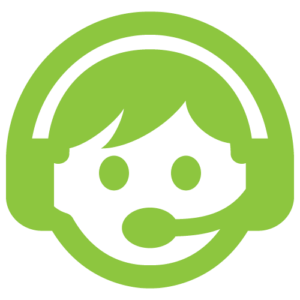 EXCELLENT CUSTOMER SUPPORT
Our consultants will be with you throughout the entire sales process.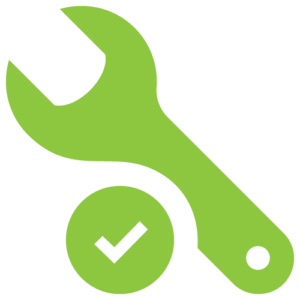 GUARANTEED SERVICE
Accidents happen, so we'll be there for you even when things don't go as planned.
Protect containers against overturning
The mounting column is designed to fix waste containers, thus protecting them from overturning in the event of storm or vandalism.
An overturned container may cause significant inconvenience and potential danger, such as skidding of a vehicle or slipping of a passer-by on the scattered waste.
By fixing the containers to the FixOUT mounting column, the containers are also protected in the harshest weather conditions.
Flexibility to different container sizes
The FixOUT mounting column is suitable for fixing 120L and 240L waste containers, since it is adjustable by height and width.
Its flexibility makes it easy to use and a necessary addition to your containers.
| | |
| --- | --- |
| | FixOUT |
| Material | Steel (hot-dip galvanised) + powder coated (optional) |
| Dimension | FixOUT MINI 37 x 99.5 x 17.3cm (WxHxD); FixOUT UNI 37 x 127.5 x 24.9cm (WxHxD) |
| Weight | 10kg (MINI) and 15kg (UNI) |
| Mounting | screwing into the ground (fastening material is not included) |
| Lock | triangular (8mm), the key is provided |
| Delivery | assembled |
What must be the surface to install the FixOUT UNI?
The FixOUT mounting column is designed to be fixed to the ground, so the surface must be hard. A concrete slab of at least 10cm thickness is recommended. Fixation elements are not provided with the product.
Is it necessary to fix the FixOUT UNI to the ground?
Why is the FixOUT provided with a key?
By locking it, the container cannot be removed from the mounting column, and thus potential theft and vandalism are prevented.
Where is the FixOUT used the most?
Most often it is used in windy areas with a significant risk of containers overturning and waste scattering, e.g. at motorway stops, tourist trails, etc.
It is also used in locations with a risk of recurrent vandalism, e.g. nightclubs, etc.