STYLEOUT® 770L / 1100L

NEAT STORAGE
OF LARGE CONTAINERS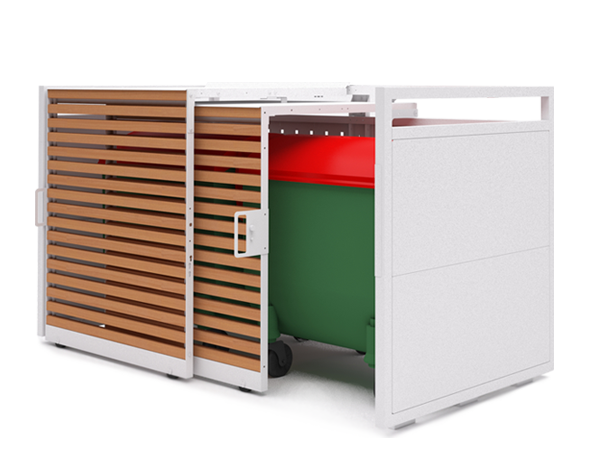 ADVANTAGES

FUNCTIONAL
The roof of the enclosure opens together with the door, thus the enclosure is low and discrete.
WEATHER RESISTANT
The product is made of aluminium and other weather-resistant materials.
QUICK INSTALLATION
The enclosure is assembled in a couple of hours.
ADVANTAGES OF WORKING WITH US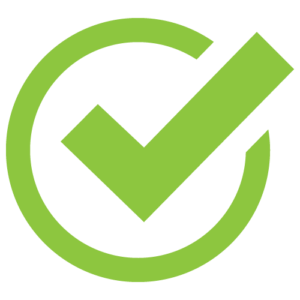 MAINTAINING A HIGH STANDARD
We make sure that every product meets high-quality standards.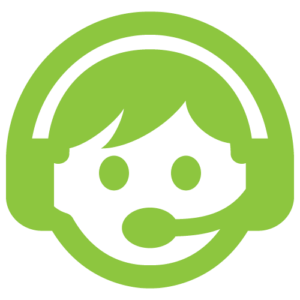 EXCELLENT CUSTOMER SUPPORT
Our consultants will be with you throughout the entire sales process.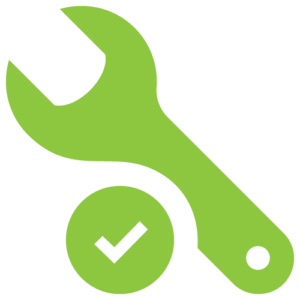 GUARANTEED SERVICE
Accidents happen, so we'll be there for you even when things don't go as planned.
StyleOUT® 770/1100 waste enclosures – with retractable roof for easy access
The special feature of this enclosure is the retractable roof, which opens together with the door, allowing you to open the lid of the containers unhindered.
Due to the retractable roof, the enclosure can be much lower and therefore more discreet – it blends in with its surroundings, which is ensured by choosing the right colour and design.
Simple and quick installation
Easy to assemble and fix to an existing solid and flat surface, it often requires no additional construction work.
The assembly of the enclosure is completed within a few hours.
More sizes for different needs
StyleOUT® 770/1100 waste enclosures – for enclosing larger containers with a volume of:
You can choose between a double or triple unit, i.e. enclosures for storing two or three waste containers.
Of course, it can also be used to hold small containers or hide other items.
With a wide choice of colours and wood imitations, these enclosures can be a great urban accessory.
| | |
| --- | --- |
| | StyleOUT® 770 / 1100 |
| Frame | Aluminium + powder coating |
| Side elements | Aluminium + powder coating |
| Door | Aluminium + powder coating |
| Door closing | Sliding doors on wheels with guides at the back |
| Width | 310 or 456cm |
| Depth | 110 or 150cm |
| Height | 175cm |
| Weight | 250–330kg |
| Delivery | Unassembled, with assembly instructions attached |
What kind of surface is suitable for installation of the StyleOUT 1100 waste container enclosure?
To install the enclosure, you need a solid and flat surface, e.g. concrete slab or paving stones. Asphalt is not the most appropriate because the enclosure must be attached to the ground, which is slightly more difficult in the case of asphalt.
Can the terrain for installing the StyleOUT 1100 be inclined?
The terrain must be completely level and flat in the left-right direction.
It may be slightly inclined in the forward-backward direction, but the inclination must not be more than 2%.
We have two 1100L and one 240L container. What size do I need?
The double unit 2×1100 is designed for two containers, so there will be no room for the smaller one. In this case, you should choose a triple unit, i.e. 3×1100 enclosure.
Is it hard to open the door of the enclosure?
No. If the enclosure is installed on a flat and hard smooth surface, the door can be opened and closed without any difficulty. However, the enclosure is not the most suitable option in locations where it is used frequently.
Can we place small containers and other items in the StyleOUT 1100 enclosure?
Yes, you can also place small containers, pallets, barrels, etc., in it. The enclosure has not bottom and is therefore not suitable for storing items which must not get wet.
Can you lock the StyleOUT 1100 enclosure?
Yes, you can choose a simple lock or so-called fittings for a locking cylinder.
The latter option is mostly used if users have common keys and thus buy only the same lock cylinder, which the respective key unlocks.