Cardbox
PRESS 200 
INNOVATIVE
AUTOMATED
CARDBOARD COMPACTOR
The cardboard compactor minimises the volume of cardboard packaging
The Cardboard compactor CardboxPRESS 200 cardboard compactor is designed to reduce the volume of cardboard packaging for companies and medium-sized commercial buildings. Using an innovative system of two shredders, the machine tears and compacts the packaging, thus reducing its volume by up to 80% and saves your space.
The cardboard compactor is easy and fast to operate
Simple operation of the system and generously large inlet section change a large cardboard volume into compressed bales and save your space, time and money. If cardboard is a regular waste you encounter this is a key product to have and deal with them to prevent high volume of cardboard.
| | |
| --- | --- |
| Dimensions | 1200mm (+700mm outlet channel) x 800 x 2000mm (WxDxH). |
| Voltage/current | 400V, 50 Hz/8A, 3-phase current |
| Power | 2.9kW |
| Bale dimension | 400 x 400mm x Length |
Who is the CardboxPRESS 200 compactor intended for?
The cardboard packaging contractor, CardboxPRESS 200, is designed primarily for small and medium-sized production companies, stores, etc., which accumulate large quantities of cardboard packaging on a daily basis and want a swift and simple way to reduce its volume.
How does the CardboxPRESS 200 compactor work?
Put simply, the compactor initially tears the loaded cardboard packaging to small pieces, compresses them and finally ejects them from the machine.
Processed cardboard is collected in the so-called endless sack made of plastic mesh, and by using an optional transporter the processed cardboard falls directly into collecting containers.
When to choose the CardboxPRESS 200?
Piston presses are the most widely used way of waste compaction.
They come in different versions and sizes. In terms of its size, the CardboxPRESS 200 is comparable to medium-sized vertical presses, but has several advantages, e.g. simple operation, option of continuous operation, large loading opening, simple handling of processed cardboard. If you want to save time and money, the CardboxPRESS 200 could be the right solution for you.
ADVANTAGES

TIME SAVING
Cardboard boxes do not need to be torn before pressing.

SIMPLE HANDLING
Large loading opening and adjustable bale size enable easier handling of the device.

AUTOMATIC CYCLE
After the cycle is completed, the device is automatically stopped.
MODELS
CardboxPRESS 200 with a lid
CardboxPRESS 200 with loading opening
ADDITIONAL EQUIPMENT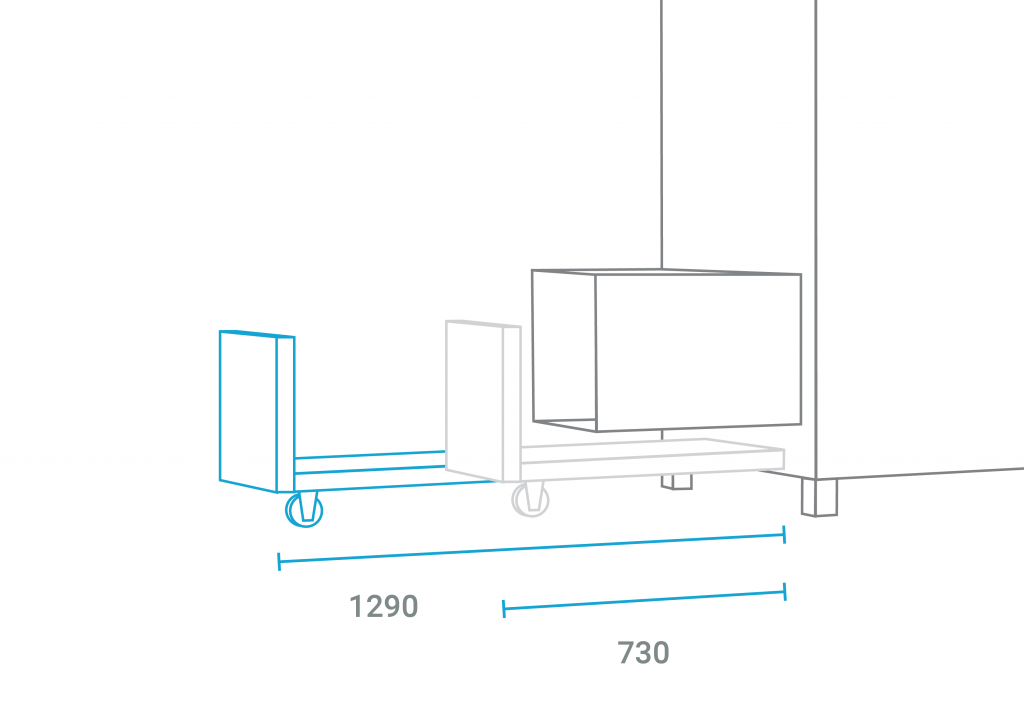 Retractable drawer with STOP function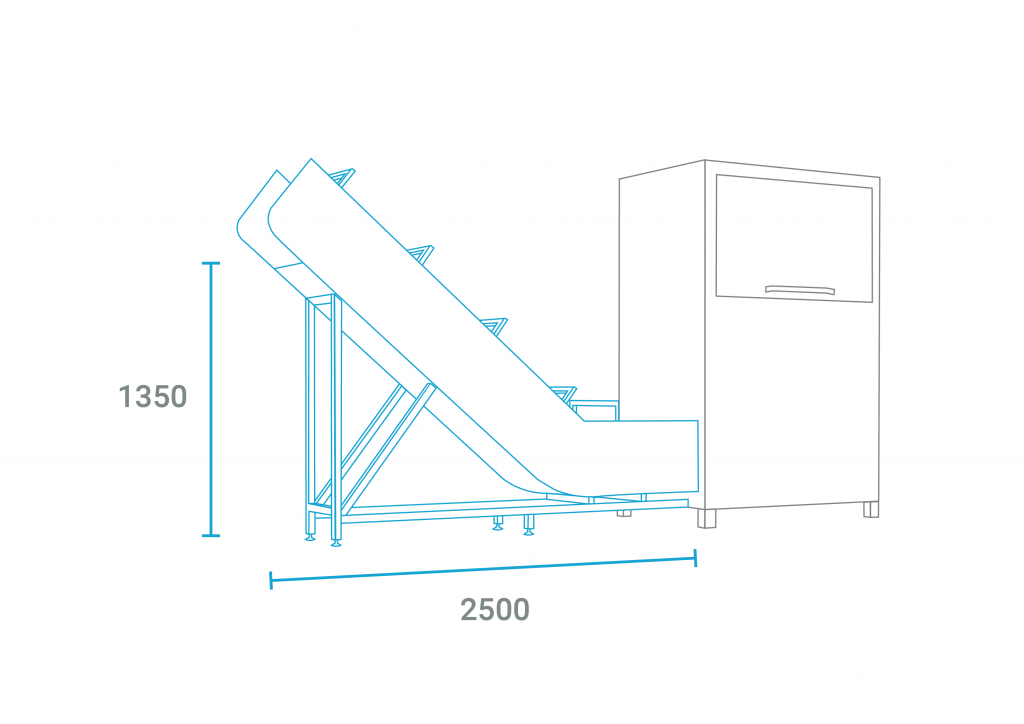 Output channel for direct loading into a 1100L container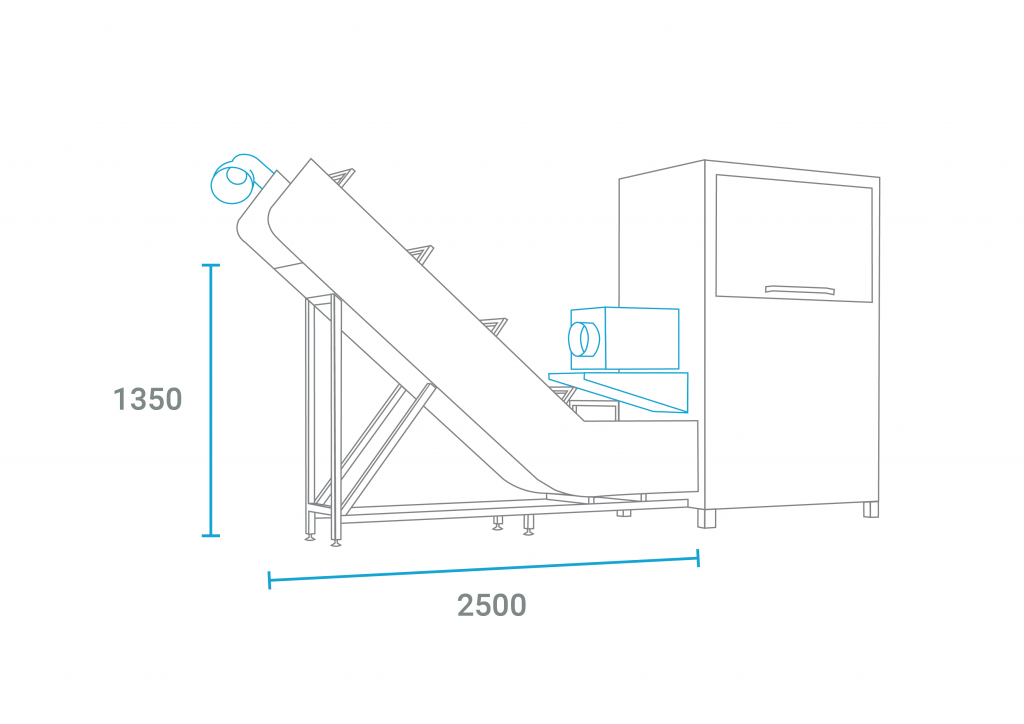 Output channel for direct loading into a 1100L container  with dust particle filtration system
Autostart system